Digital Alliance Guest Post by Ron Busby, President and CEO of the U.S. Black Chambers
This month, in celebration of Black History month, we commemorate the unstoppable spirits of African American inventors who help lay the foundation for today's digital revolution.  The son of a former slave, Lewis Howard Latimer, couldn't have known he was leading us toward a world where lights dim through a voice command when he added carbon filaments to Thomas Edison's light bulb.  One century later, African American inventor Mark Dean developed hardware allowing computers to connect to printers. Valerie Thomas, a pioneering African American scientist, laid the groundwork for 3-D printing by inventing three-dimensional projections. And Dorothy Vaughan, one of the stories told in the Oscar-nominated movie 'Hidden Figures', helped launch some of the first satellites into space by mastering FORTRAN, a prominent computer language program in the 1960s.  
African Americans played a significant role in America's move towards a digital future, and celebrating that legacy means removing barriers for the next generation of innovators and entrepreneurs. We can level the playing field for black entrepreneurs and future business leaders like never before with increased access to broadband and wireless technologies.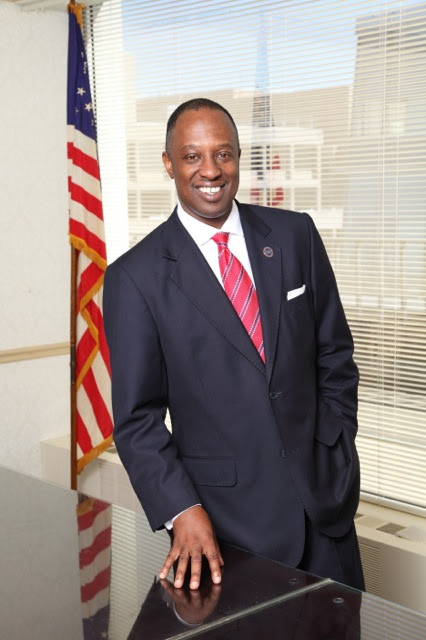 A successful store no longer requires expensive real estate on a high-trafficked street. You just need a website, a product or service people want to buy, and internet connectivity. You don't need to fly back and forth to Japan or Johannesburg to meet with potential investors; you just need a virtual conference.
However, a 2014 Pew Research study found that only 62% of African Americans have a broadband connection at home.  And a nationwide poll by Mobile Future also found that significant numbers of African Americans don't view mobile technology as a means of economic empowerment, with half of the participants saying they did not know anyone who works in the technology industry.
Closing the digital divide is a top issue for the Digital Future Alliance. It's a complicated problem that requires working with federal and local policymakers, industry leaders, and grassroots organizations towards creative solutions. Ultimately, this work is about lifting barriers and creating opportunities for all.
I've seen what can happen beyond those barriers as I travel the country visiting the small businesses who make up the U.S. Black Chambers, Inc. I am constantly inspired by my fellow African American entrepreneurs. Young and old, these business leaders are helping lead their communities in job creation and economic growth.
Since 1997, we've already seen the number of businesses owned by African American women grow by 322%, making black women the fasting growing group of entrepreneurs in the U.S. Additionally, from 2007 to 2012, the U.S. Census Bureau's Survey of Business Owners found minority-owned firms grew 152 percent. African American entrepreneurs have nearly tripled in these five years, from almost 750,000 to 2.6 million. I'm hopeful these numbers will only continue to grow. Yet, I'm cognizant that African American entrepreneurs face significant access to capital challenges. We're doing our part to narrow the access to capital gap through our Buy-Black | Bank-Black initiative designed to provide much needed capital to African American entrepreneurs.
Beyond bringing more communities online, businesses and organizations are working to ensure every young African American can pursue an innovative career in technology. For instance, Black Girls Code aims to train one million young African American girls to be innovators in STEM fields by 2040, while Code2040 connects talented minorities with top technology companies, funders, and fellow technologists.
During this Black History Month, let us remember that technology doesn't only break down barriers and enhance the entrepreneurial spirit of African Americans. More than that, it celebrates and builds on the work of entrepreneurs like Lewis Howard Latimer and so many other African Americans who were innovating long before they had the right to vote.  
Closing the digital divide honors their legacy and means our voices will only be louder in the next digital era.?
-- 
?
?
??
? 
USBC Named 2016 Advocate of the Year